A Message from the Director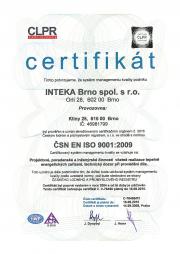 Ladies and Gentlemen,

In 2004 we have proved the quality of our management system introduced by the new international standard ISO 9001:2001. During certification in line with ISO 9001 requirements, the auditor from the group Germanischer Lloyd gave us the highest mark. In organizational terms, we have created and described many processes and their sequences, clarified functional responsibilities and powers, and achieved all the necessary qualifications and adopted them.

In terms of the technical level of final technological equipment, and thanks to inventions of our company workers and research centres, we have achieved very good results, which was further supported by great results, satisfied customers, and reference list.

Our common objective is strong emphasis on the quality and attractiveness of our company. The importance of our accreditation was further enhanced by joining the European Union as it also serves as the proof of quality for our foreign customers. I would like to assure you that until now our company did not have such a well balanced and efficient team, as it has today.

I wish that we still continue to have the courage to make changes that help us to utilise our full potential for the benefit of finding reinforcements and weaknesses of our processes.

As far as the professional level is concerned, our team includes three authorised persons and six project managers who worked on energy projects in Germany, Canada, Korea, Kazakhstan, Slovak, and also in the Russian Federation.

Thanks to close cooperation with our subsidiary company called PROVYKO, which employs many experts from the energy and power industry, we form a strong team with a common goal.

I would like to thank to all my colleagues for their long-standing affection for INTEKA and PROVYKO, and for their great and dedicated performance during the preparation and promotion of our management system.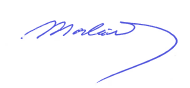 Company Director: Ing. Lukáš Malásek